Are You Ready to Start Your 2019 Off Strong?
We are Here to Help! Check Out Our….

Our Program is GUARANTEED to Work.
Hear from One of Our Current Clients:
I signed up with Quentin and trained with him 4-5 days a week for 6 weeks straight. It has been a great and tough experience, probably one of the hardest things I have done thus far. When I first signed up to the program, I wasn't sure how things would work for me. I have never worked with a trainer and haven't been consistent when it came to working out at the gym. I have always been the girl who paid for the gym but barely worked out (the struggle). I also had a fear of having a trainer who sounds like a drill instructor instead. So coming into this, I was very hesitant. Thanks to Quentin that has truly changed. I can say I enjoy working out and even though there are days when I feel like giving up (Quentin will never let me give up with all his positive words). My endurance and strength have increased and that is huge for me.
It is time to commit to yourself.
You have waited too many years to find a fitness program that will work for you.
Another January is here, and you are still waiting.
NOW is the time to end that waiting!
Transform Your Life with Fitness
and Become the Person
You Have Always Wanted to Be!
Become that model of fitness and good health that your family needs to see.

Feel more confident and empowered. Our training style is effective and will increase your strength.

Feel great about shopping for new clothes since you will likely drop a few sizes.

Tackle your to-do list with ease because you have more energy throughout the day.

Feel like you're a part of a tribe that cares about your success.

BONUS—Others will be inspired by your transformation, and you will motivate them
to start their own.
This is an opportunity to do something great for yourself and your family.Believe in yourself enough to participate in our challenge. Follow that feeling you've had in your heart about finding a solution to your health and fitness needs.
What's up! I'm Quentin McCohn, Owner of McCohn Muscle. It's our mission to help you transform your body through health and fitness. I have helped hundreds on hundreds of people in Columbus and all over the country, feel great about themselves by improving their muscular strength, endurance, and nutrition.
I care about your success and will work with you every step of the way on your journey to better health. I promise to push you, teach you, support you and hold you accountable to your goals.
You're worth it and your time is now. Give yourself permission to earn the body that makes you smile.

Yours in Health & Fitness,
Q. McCohn
We're Here to Deliver Results
and Make Fitness Enjoyable!
That's why we've committed ourselves to assisting you in achieving your fitness goals through personalized,
hands-on approach that combines challenging training with clean-eating nutrition.
This is the most effective way to get rid of
that extra fat and keep it off for good!
Our 6-week January Transformation Challenge is designed to help you achieve
your health and fitness goals through effective training sessions and a quality nutrition plan.
You will be given all the tools you need to succeed!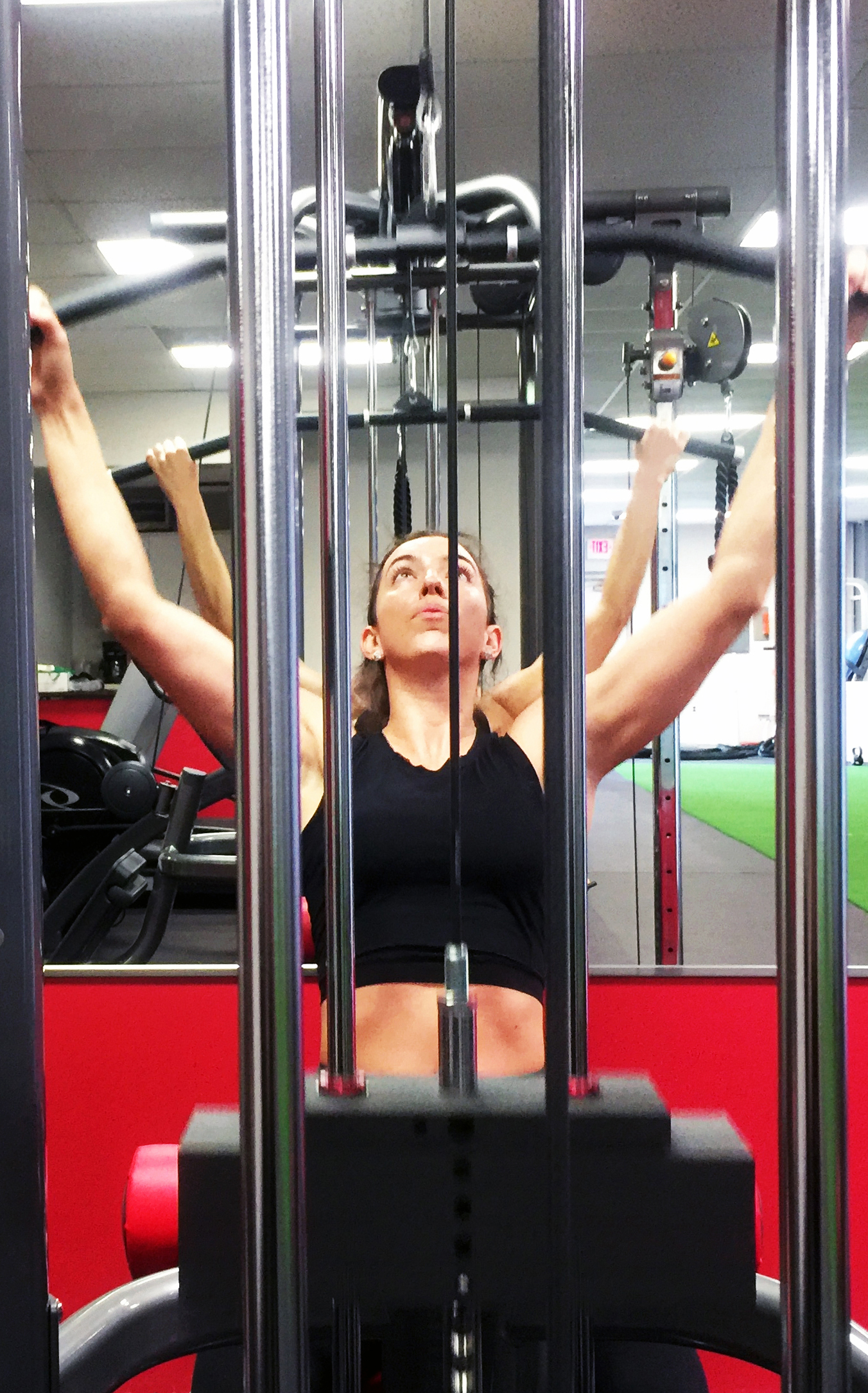 With the 6-Week Challenge, You'll Get…
Personal fitness assessment and an initial goal setting consultation.

6 weeks of training geared toward fat loss and improving muscular strength.

Our updated Transformation program guide that gives you rules to the challenge, three food menus to use, tips and tricks on having a successful challenge, and much more.

A motivational workout environment that helps
you stay energized and inspired without feeling intimidated.

Fully certified trainers with years of experience helping clients just like you.

Fast results that last! Your body will undergo such
a transformation that you'll wonder why you didn't start sooner.

We've Got the Perfect Program to
Get You Started!
A Team of Dedicated Coaches
Frequently Asked Questions
How can I get a hold of you if I have a question?
You can call us at 614.596.7003 or email us at mccohnmuscle@gmail.com

Do I have to work out every day?
NO...you can get fit in as little as 3-4 days a week with us.
If I am out of shape, can I still do the program?
Yes, we have modifications for every exercise and we can
scale the workouts to your fitness level.
Does it include a nutrition plan, too?
Yes, we will tell you exactly what and when to eat
so you can easily reach your goals.
When does this program start?
This program starts on January 14th.
There is an orientation on January 12th & 13th
at the gym for all participants.

What is your schedule?
Team Training (Unlimited):
Monday: 5:30am – 11am, 4pm-8pm
Tuesday: 6am - 9am, 4pm – 8pm
Wednesday: 5:30am – 11am, 4pm-8pm
Thursday: 6am – 9am, 4pm – 8pm
Friday: 5:30am – 11am, 4pm
Saturday: 8:00am -10am
Hours are subject to change.
See Why Women Love Training with Us!
I've had many trainers but Quentin is, hands down no question about it, the best!! He's very passionate about what he does, very knowledgeable, extremely motivating and just amazing in many ways. He's all you need to reach your goals. If you haven't had the privilege to work with him yet, I'd sign up now. I PROMISE you will not regret it.
Q is awesome! He is the perfect mix of tough and inspiring! His workouts are hard but he makes me believe I can do it, pushing myself a little further each time. I wouldn't call working out exciting but he has a way of making me look forward to seeing him and what we will be doing next. I've had a complete lifestyle change since meeting him. Anyone who knows me knows I'm not exactly a morning person but I get to work at 7am just to get off in time to make his sessions. I've noticed more energy during the day and I am starting to see the results I've wanted.
Best trainer in the city. You know you have a good trainer when you enjoy going to your workout everyday.
He was the only one that got me training seriously, for almost 2 years now. Never did that in my whole life. I would always start and stop after a couple months. I give all the credit to Quentin, he is the man!
Quentin is super qualified, professional, helpful and caring. He can work well with all kinds of clients, regardless of their starting point or personal goals. For me, he has been able to take me from someone who never belonged to a gym or had a fitness routine, to someone who is enjoying it, the community, Q, loving the results, and going to make it part of my lifestyle! Pretty impressive for a 53 year old mom of 3/grandma of 1 -- not overweight, but not in shape lady! HIGHLY RECOMMEND!
Now is the time!
Click the Link Below and Claim Your Spot in the
McCohn Muscle 6-Week January Transformation Challenge!
For $197, you'll get 6-weeks of complete fitness training,
an easy to follow nutrition plan, and team of dedicated coaches!